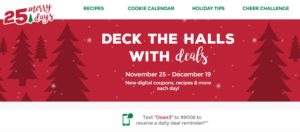 Frys currently has a different giftcard promotion every day through December 19 and among those deals will be both Petco and Petsmart promotions. Bookmark this page to load the ecoupon to your shoppers card.
You'll have sign in to load the deal on the particular day it comes up, so we'll post a reminder on those days as well.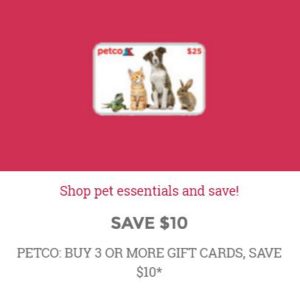 The Petco giftcard deal can be loaded on December 15th. It's Buy 3 or more gift cards save $10.
Some Frys stores have Petco gc's starting at $10 (at the $10 gift center, which is a special holiday display in store), which could potentially mean you could get a 33% discount on your Petco giftcards, if those participate AND you can find them. We won't know until we'll be able to load the coupon and read the restrictions.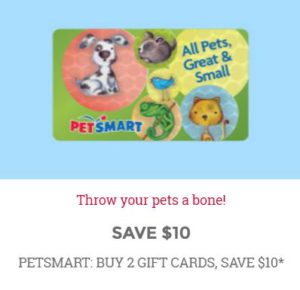 Petsmart giftcards will be on promo on December 19th and that deal is Buy 2 GCs and save $10, which could mean 50% off IF you can find the $10 gift cards and those are participating items. Again, we won't know until we load the coupon and see if there are further restrictions.
We just wanted to give you heads up on those upcoming deals!
Unfortunately the 4x fuel promo we posted about a few days ago only goes through December 10th, so you'll only score regular points on the pet store cards, but the discount itself makes the deals interesting.