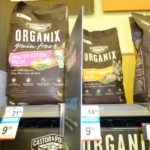 We needed some food and treats for ourselves so we sent the human to Petco today. We are in Idaho right now and there are not that many places to buy our wet food where we usually camp.
In the store the human noticed a display for Castor Pollux Pristine cat and dog food. We always have her check those displays at Petco, as she usually can find coupons on them.
This time the coupon was a postcard, as shown in the below picture with some 10/1 Castor Pollux dry cat food and BOGO wet food coupons on the back.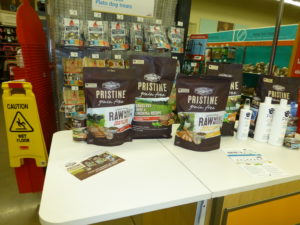 $10/1 is a pretty high value coupon, but we knew this food is normally not cheap (small 3-4 lb bags usually run $18-22 ish).
The human checked and realised that many of the small bags were on Sale for $9.99, thus FREE with said coupon.
The post card looks like this.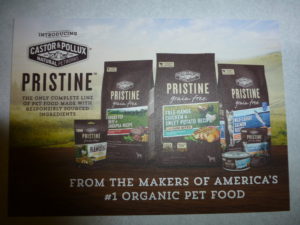 The coupons are on the back.
We were thrilled. Unfortunately we can't stock up much right now, but we got a couple of bags to donate while travelling.
If this is your food of choice, better head over to Petco right meow. The sale price goes through 8/19, coupons expire 8/31.
Even if this is not a brand you use. If you can find the coupons, please consider getting a few bags to donate to a shelter of your choice!
Happy Shopping!