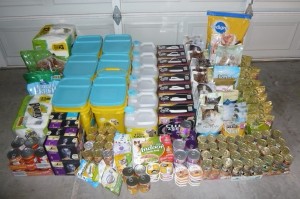 Today we sent the human to our buddies at Meowness with our January donation!
The items pictured retail roughly for $626 and our oop was only about $186
Our furriends at Meowness have just taken in a whole bunch of new kittens that need spay and neuter surgery as well as other medical care, so if you have a buck to spare and want to support them, you can do so here directly on their website.
Also if you are looking for a new furry family member, our Meowness currently has many cute kittens that are looking for their very own humans to adopt. Check them out here!