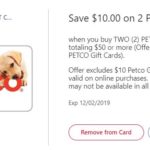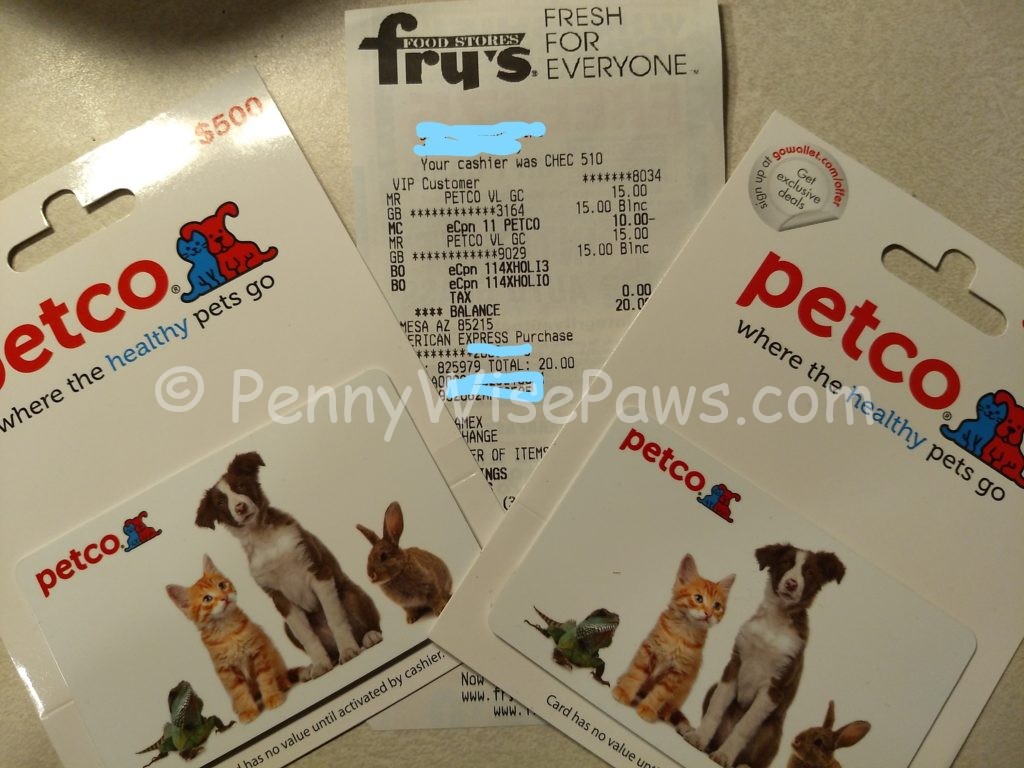 We sent the human to Frys to get our Petco cards in preparation for Black Friday. She ended up getting two $15 cards instead of $25 and the $10 discount still came off.
You will need to load the digital $10 off coupon in the Frys app.
We mentioned this deal a few days ago, normally you would have to purchase two $25 cards for the coupon to come off.
And yes, we also received 4x fuel points. YAY!
This is an amazing deal! Get yours while you can!