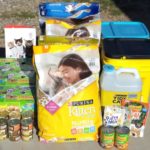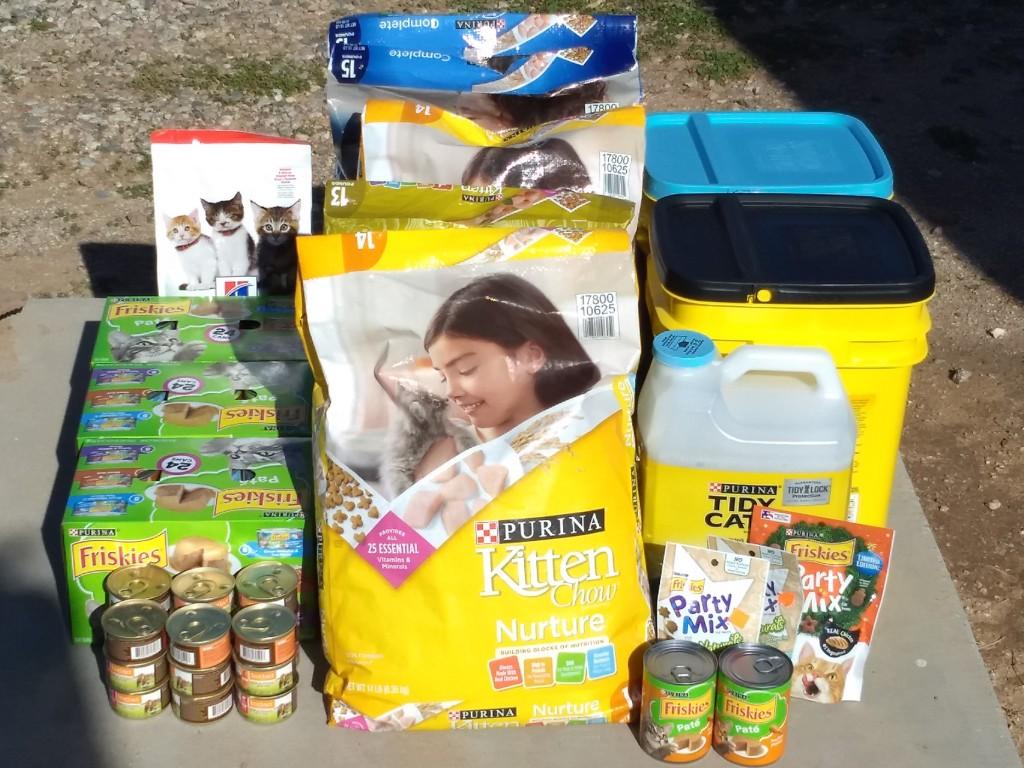 Happy Meow Year Furriends!! We hope you are all off to a good start!
We are getting ready to leave town again, so we sent the human to Meowness one last time before we hit the road.
It's only been a few days since the last drop off and in the meantime the human didn't have a ton of time to shop. We also have used up most of our coupons before they expired on 12/31. For those reasons , this is a relatively small donation.
The items in the picture retail for about $ 188 and our oop for them was about $76. Not our one of our greatest hauls, for sure, but at least these are some of Meowness' favorite products to use.

So this is it for this season. Yes, we know, it literally went by in the blink of an eye. On Monday the house will start moving again with us in it.
We hope to be back in Phoenix in October to do more shopping.
In the meantime we'll keep an eye out for a few online deals that can maybe sent to our buddies from afar!!
We'll be in touch from the road!!