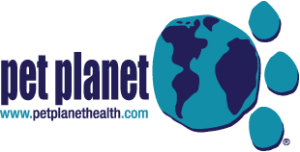 Pet Planet is a new Franchise focusing on the higher quality brand foods.
They are expanding their network and several stores have popped up over the valley
http://www.petplanethealth.com/
They will occasionally distribute %off and $off flyers and have a few everyday deals,
as well as a price matching policy:
The best food and care products for your pet doesn't always mean expensive! At Pet Planet, we work hard to provide the best possible everyday prices on quality pet food, supplies and services. We are dedicated to finding you excellent value without compromising customer service.
Everyday Low Prices – Pet Planet strives to offer our customers low prices, consistently, everyday. We have value you can rely on, and even more ways to save;
Everyday Offers
5% off canned food when you purchase 12 or more cans
10% off cat litter with a dry cat food purchase
10% off Treat Table purchases when you buy 12 of one kind of treat
10% off shavings with purchase of small animal food
Frequent Feeder Program on most pet foods – buy 12 get 1 free
Nail Clip Club in our grooming shops – earn a free nail trim for every 5 purchased
Frequent Self Washer – earn a free self wash for every 5 purchased!
New Puppy/Kitten Program is part of Pet Planet's commitment to responsible pet acquisition and adoption. This offer is also honored for new pets from shelters (regardless of their age)
Enjoy our Rewards Program
Earn Rewards Points on non-food purchases and once you've accumulated enough points, you receive an in-store credit of $15. You never have to worry about carrying a card with you and you can be assured that your personal information is kept safe.
Smoked Bone Tuesday
Treat your dog to a delicious and fun all natural smoked bone on sale every Tuesday!
They freeze well – stock up for the week
Filled with nutritious natural marrow
Little dogs and fussy eaters love them too (Small size bones only; we recommend treating your dog to his bone outside or on a non staining floor surface such as linoleum.)
Free Biscuit Friday
(Size and brand of biscuit may vary)
Let us treat your dog to a biscuit!
Start the weekend right! If you shop with your pet on Fridays, receive a free bag of biscuits
No purchase necessary
A great treat on the way to or from the park
Senior Sunday
Our senior customers receive special discounts every Sunday!
10% off all merchandise except pet food
$1.00 off selected dog or cat food purchases up to 20 lbs
$2.00 off selected dog or cat food purchases 21 lbs and over
We are pleased to offer this special discount to customers 60 years of age and over. Some restrictions apply, ask your Pet Planet Ambassador for details.
Price Matching Policy
At Pet Planet, we strive to provide our customers the lowest price possible. If you know of a lower advertised priced, for an identical item at another store, let us know and we will happily match that price once it is confirmed.