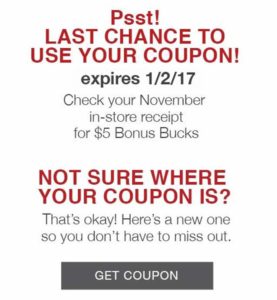 Petsmart really wants us to send the human shopping as well, it seems.
We just received an email from them with a "$5 coupon on your next purchase of dog or cat food, treats, chews, rawhide, or cat litter."
We cannot share the actual coupon as it has our human's name on it, but is this awesome or what!
So if you are a PetPerks member go ahead an check your emails.
We believe this may only have gone out to PetPerks members who have earned a $5 holiday bonus bucks rewards in store in November and have not redeemed them yet, which was the case with us.