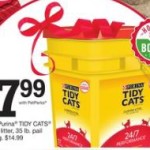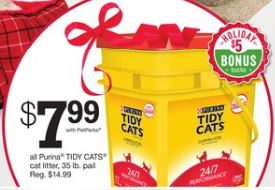 We hope you all had a great thanksgiving and just like us and our human prefer to stay home and chill!
However if you are out and about anyways and in need of kittie litter, here's a deal for you:
$ 7.99 for a 35 lb bucket of Tidy Cats, is an awesome price.
We currently don't have insert coupons for these, but some of us have 1/1 and 2/1 peelies to use on them!
Also Petsmart is doing the Bonus Bucks Promo again.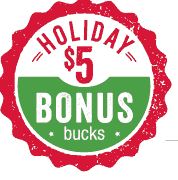 If you buy $35 of certain items, they"ll give you $5 off your next order.
So you could buy 5 buckets for $ 39.95 plus tax, get a 6th bucket and use the $5 on that, pay 2.99 plus tax
Which would net you 6 buckets for $ 42.94 or $7.16 each. Those should last you a while.