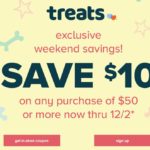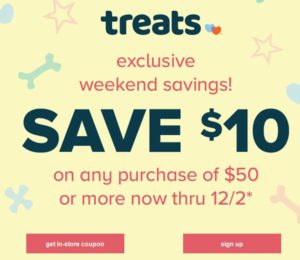 Petsmart sent us an email today with a $10 off 50 coupon valid through 12/2.
Sorry, we can't share the link, because it is personalized to our account, but if you are signed up with them, chances are you received the same email. If you are not signed, up you may want to do so right meow!
Update 12/1, here's a generic link 😉
You may want to check your mail for the subject line "THIS WEEKEND ONLY! Get $10 off"
If you are planning a bigger purchase, you may want to sweeten the deal further, by getting in on this eGift Card deal, we posted a few days ago, before you head to the store.
Send those humans shopping Furriends!