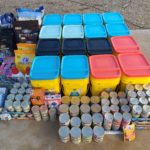 We hope, you all had a wonderful Thanksgiving and an uneventful Black Friday!
Like every year, we sent our humans Black Friday shopping. Once they were done, we had them drop off their hauls right at Meowness the same evening. We don't have any way to store things anymore. so shopping hauls need to get delivered to the shelter right away.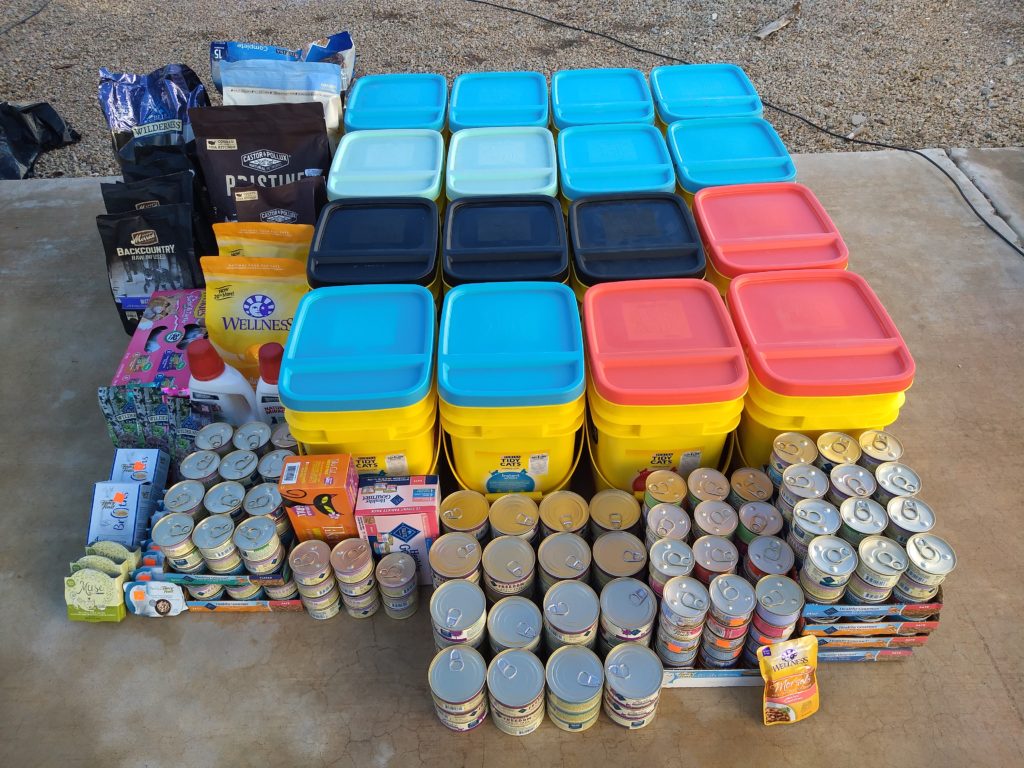 Neither us nor our humans are big Black Friday fans, but usually the stores have decent deals on litter or big bags of cat food, so we insist that the humans get their behinds in gear and do some shopping for our furriends, while we chill on the couch and strategize. Luckily the humans still get to sleep in and snuggle with us, so they don't have to be at any stores in the middle of the night or any of that nonsense. That just wouldn't work for us.
The deals were not all that great this year, but we think they did alright. Our favorite Petco had quite a bit of canned cat food on markdown, for which we had coupons, so that definitely helped!!
This donation roughly retails at $488 incl. tax, because most of the Blue Brand wet food was discounted, otherwise it would have been quite a bit higher. Our out of pocket cost came in right around $189. In our better days we used to be able to turn $100 into 6-8 times the value in pet food. This seems to be getting harder each year.
Considering we did not have that many coupons this year and the deals weren't as great as in previous years, we are still pretty happy with the result. We had the humans ad match and luckily our favorite store allows that, so this definitely helped as well. Shopping the BF deals, probably saved about $180 over regular retail, so it was worth it to us. The marked down wet food paired with coupons really saved the day.
Seriously what would those humans do without us cats, making all the great plans? They would not even know how to shop!!
If you would like to help out the Meowness kitties as well, please consider donating a few bucks to their holiday fundraiser. This organisation does an amazing job of finding loving homes for homeless kitties and sometimes dogs as well. They recently moved the shelter, which means more added cost and they do have a bunch of cats with medical needs, so yes, every dollar helps!!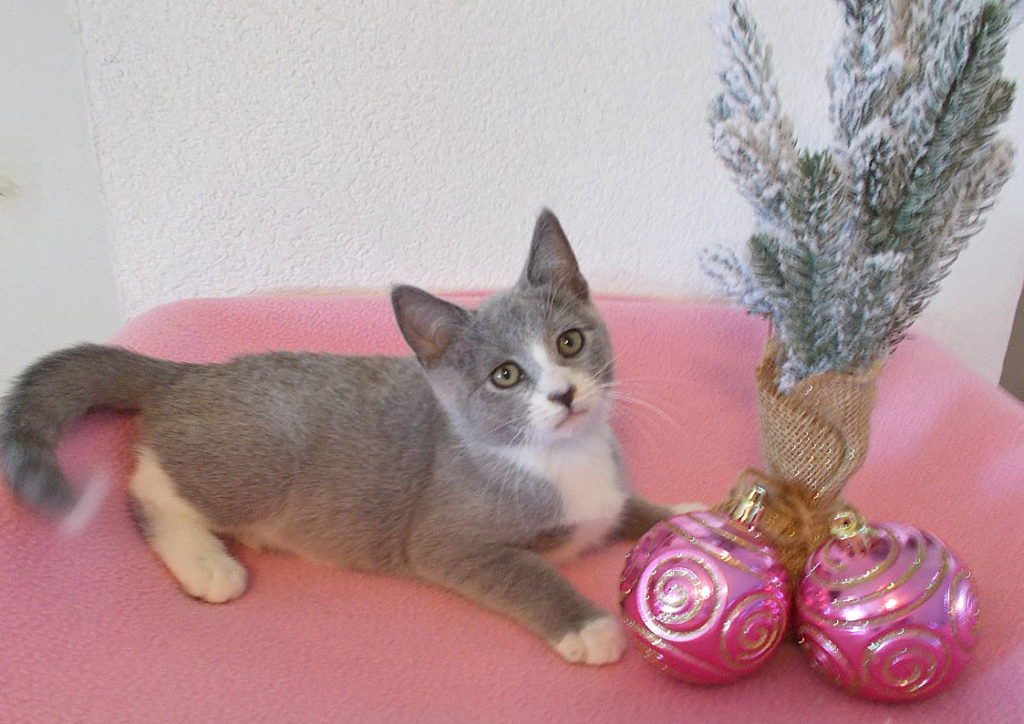 Or maybe you would like to add a furry family member to your home, like our pal Merry Mistletoe, pictured above. Isn't she adorable! Quick , someone snag her up please, before female human gets any ideas!! Her and her buddies are looking for pawesome furever homes.
We are going to keep an eye out for more deals, while we are in town and hopefully will be able to make another donation in December!! Stay tuned!