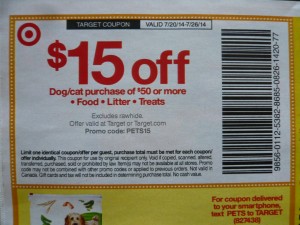 OK furriends, better late than never, MOL! After thinking long and hard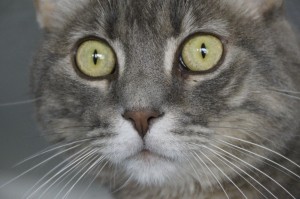 We did come up with a decent cat supply scenario for Target: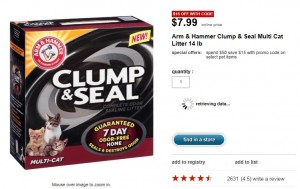 Buy 4x Arm&Hammer Clump and Seal litter 14lb @ 7.99 each
Buy 40 cans of Sheba at 0.52 cents each
= 52.76 plus tax
Use 5/15 Target Q from flyer (or text PETS to 827438) or print 15/50 here
Use 4x 3/1 A&H Clump and Seal printable or here 3/1 A&H Clump and Seal printable
Use 4x 1/1 A&H Clump and Seal TARGET printable (need to print from two computers)
Use 4x B5G5 Sheba Premium Food for Cats, Any – 06-15-14 RP – valid up to $3.25
Use 4x 1/10 Sheba Target coupon catalina or previously printed Target coupons that are not longer available
= $7.36 plus tax
IF you don't have the Sheba Target coupons it will be 11.36, which is still an awesome price for litter and wet food!
Plus if you have not done so, submit for the Try Me FREE Arm & Hammer Clump and seal rebate (watch out for boxes that have the pink TMF peelies on them, as you will need to send in the peelie with your rebate), which could make this deal even cheaper!
Of course mixing the deal with the Pedigree scenario, can get your oop lower if you can use both dog and cat food 😉
Also, don't forget to check out our other coupon roundups for Target here!
Remember though, that Target registers will only allow 4 like coupons, so don't try to use more than 4 like A&H coupons in one transaction!