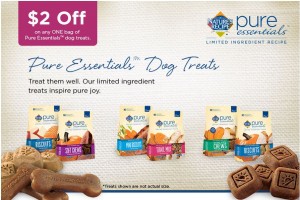 A few days ago Samantha let us know that Nature's Recipe published a new 2/1 coupon for their treats!
We reposted that info on facebook, but here's a reminder in case you missed that post:
Head over here to print it!https://www.facebook.com/NaturesRecipe/app_428399597300570
These are fairly new, so not all stores carry them yet, they start at 5.99 at our Petsmart, we have not seen them at Petco yet.
The coupon would make them 3.99.
Thank you Samantha!