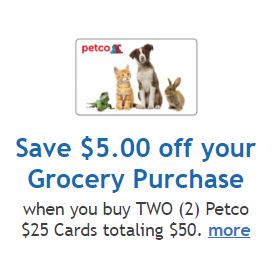 Frys currently has a deal on Petco gift cards for $5 off wyb TWO $25 cards through 3/11. That in itself is a soso deal, as we have had up to $10 off a $50 card in the past, HOWEVER, currently Frys also has a 4x fuel points promo on gift card purchases.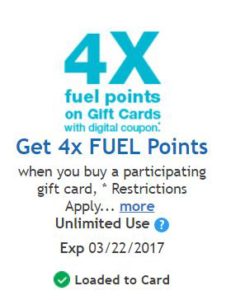 4x fuel points for a $50 worth of cards translates into 200 points, which means 20 cents off at the pump for up to 35 gallons. If you can use up the 35 gallons, that's a $7 value right there.
So all in all your $50 in gift cards only cost you $38 if you can use those fuel points.
Certainly a deal we'll consider, as we are planning on doing a Petco store run this week.