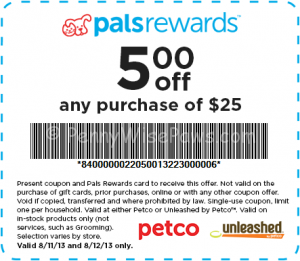 Don't forget to get your deal on at Petco this weekend!
Lot's of freebies and good deals to be had!
Please note that Petco has corrected the date on the store coupon!
The one we posted initially was good 8/11 and 8/12, the new one is actually
good for this Saturday and Sunday!!