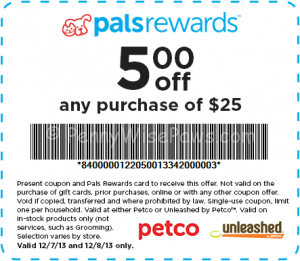 This is going to be one busy week! Here's our new $5/25 Petco Store Coupon valid on 12/7-8 for this coming weekend!
We also have the pet festival this saturday and LOHPF will have their annual brunch fundraiser!!
We'll have the human update the printable roundup in the course of the week and hopefully come up with some scenarios too!