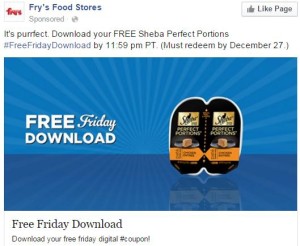 Frys has a FREE Sheba tray on their Free Friday Download today!
If you have not done so, go here to download your freebie onto your Frys card!
You have two weeks (through 12/27) to use the coupon and pick up your free cat food, but you can only download it today Friday 11th December!
Even if you don't have cats, please consider picking this up and dropping it off in a donation bin for one of the many pet rescues out there that will appreciate any help they can get!