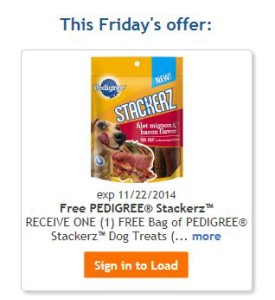 This week Fry's Food stores has dog treats on their freebie Friday download.
Head over here to download your FREE Pedigree Stackerz to your Frys card!
You have until 11/22 to redeem the E-Coupon, however you have to make sure to load it onto your card TODAY, as those Friday Freebies can only be loaded, well… on a Friday!!!!