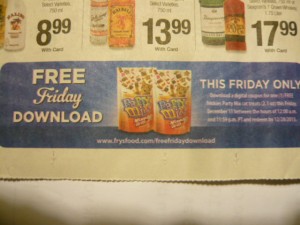 Today is Friday, so don't forget to download your Free Friday Ecoupon for a Free 2.1 oz bag of Friskies cat treats to your Frys card.
Once downloaded you have two weeks to use your free ecoupon, but it's only avaialable to load TODAY!
Head over here right meow to load your FREE Friskies coupon on your card!