Safeway Giveaway: Free Priority pet food! Facebook required!
By Emily and Linus 2 comments (comments closed)
This post may contain affiliate links, please refer to our disclosure policy.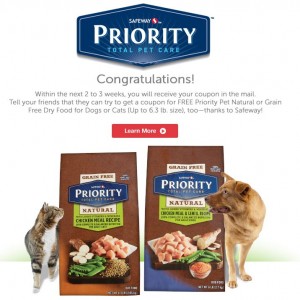 Safeway is giving away coupons for FREE Priority brand cat or dog food.
Head over here to claim your coupon on facebook!
Thank you Greendragon!
Sorry, comments and trackbacks have now been closed.
2 Comments 0 Pings