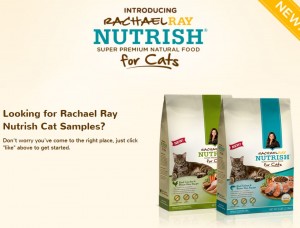 The free Rachael Ray cat food sample is available again, in case you missed it last time around!
Head over here on Facebook, give them a like, select chicken or salmon forumula, input your mailing address and they'll send you a free sample while supplies last.
Easy peasy. With a bit of luck, you'll receive a coupon along with it.