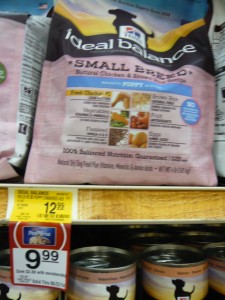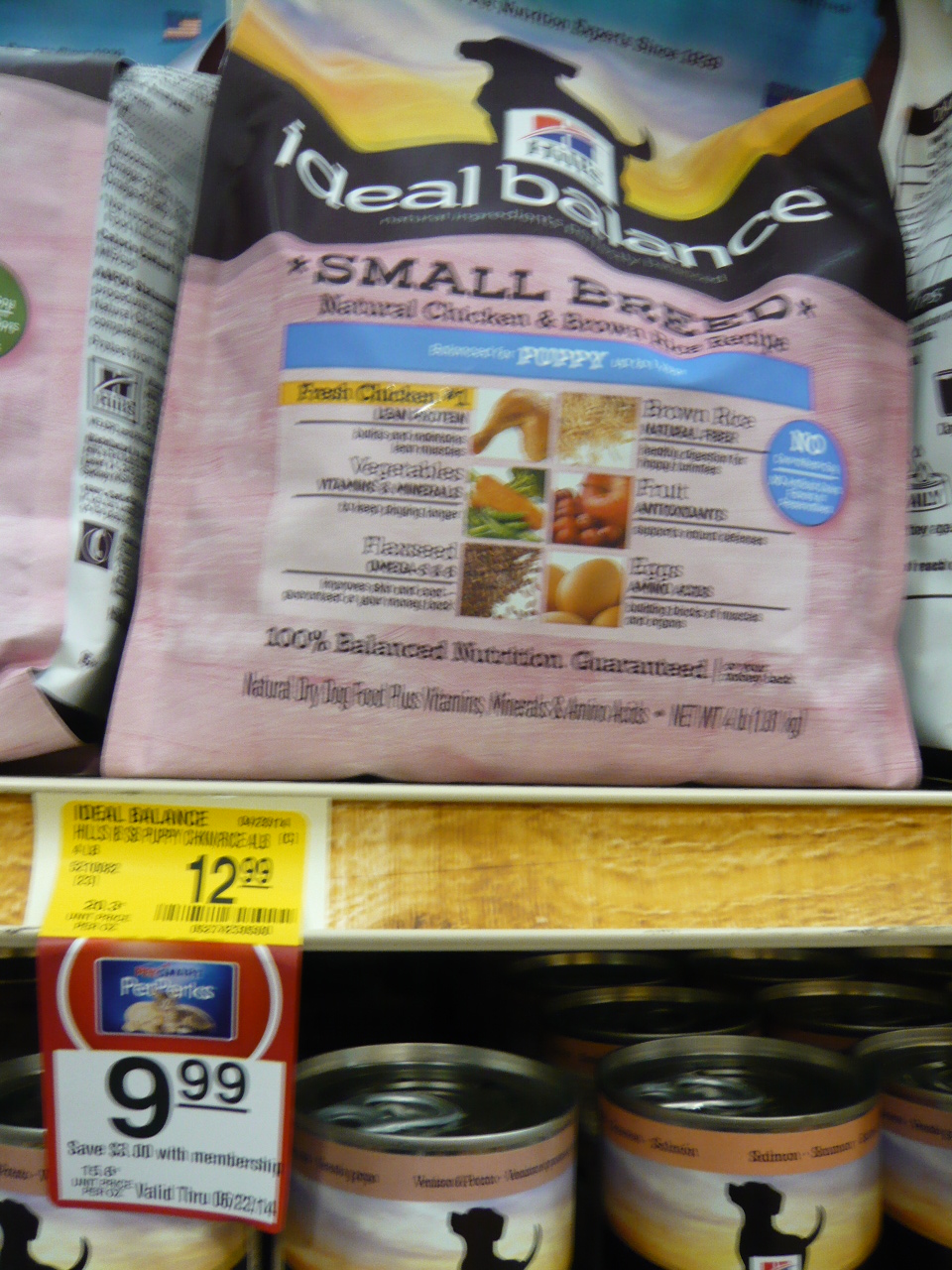 If you are among the lucky ones who scored the 5/1 select brand dry food Petsmart printable coupon per email a few days ago, you may be able to score some free Hill's Ideal Balance dog food at Petsmart through 6/22, here's how:
Several varieties of Hill's Ideal Balance dog food are on sale for $ 9.99 for the small bags through 6/22. Lot's of folks have been finding these HIB flyers in store, both at Petsmart and Petco, these flyers have a 5/1 MANUFACTURER coupon in them.
Stacking your store coupon with your manufacturer coupon, will get you a free bag of HIB dog food (remember the store coupon has a restriction of one per transaction).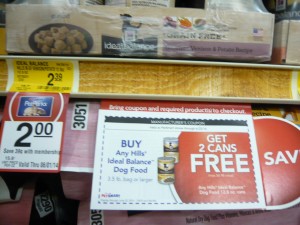 As an added bonus you may find the coupon pictured above on the shelf: 2 Free cans of HIB dog food wyb 3.5 bag or larger HIB dry food.
So all in all you, if you have the right coupons, you can score 1 bag and two cans for FREE!
Not bad in our book!
Cat food varieties start at 12.99, so not free, but still a good deal for this brand, if it is your brand of choice.