Petco is running a promo for certain kinds of wet food through 8/24
If you buy more than 5 tubs of  Beneful prepared meals or Beneful chopped meals the price will drop to 1.80 each instead of 2.16
We have a BOGO for the chopped meals from 7/28 inserts, making them 90 cents each, when you buy 6 and use 3 coupons. You MUST buy more than
5 to get the price.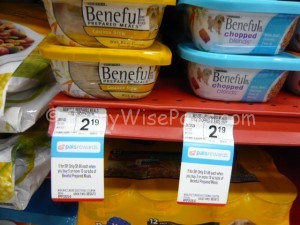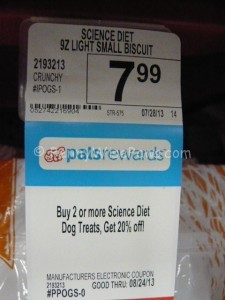 The are also running a deal on Science Diet treats, with 20% off wyb 2, which will make our treat deal
poste here even better. You can use 2x 5/1 MQs and 1x 2/1 Petco store Q and pay 78 cents plus tax for two
of the more expensive treats (Petco won't allow overage, so you are better off buying to more expensive ones).
Or hold on to your Qs for this weekend and stack the the 5/25. We'll have our human post a scenario later!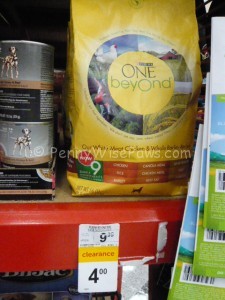 Also watch out for Purina ONE BEYOND on clearance, only 1.50 after the 2.50/1 MQ on coupons.com
This one might not be available at all stores!