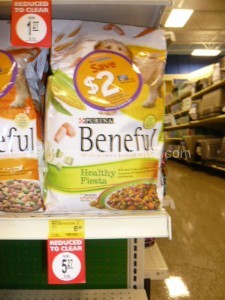 We sent the human to Petsmart today to use the 15% F&F coupon as well as the Science Diet register tape coupons from the promotion a while back and were quite pleased with her shopping.
She also spotted Beneful  bags on markdown for 5.27, chances are you can find those in other stores as well.
They had 2/1 coupons on the making them 3.27/bag or 2.78 after F&F discount, or you can also use the
Petco Store Coupon 5/1 Beneful dog food any size bag though 10/15 printable as a competitor coupon to score them as low as 27 cents a bag.
If you make it to the store tonight before they close you can even get them for 23 cents after competitor Q and F&F discount.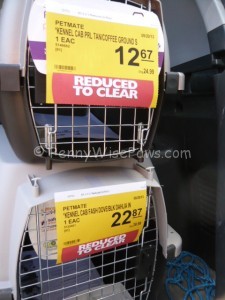 The human also got a deal on marked down carriers using a petmate Q a kind friend sent us as well as some "store money" from doing register tape surveys.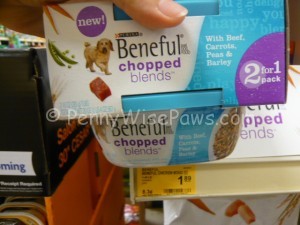 The human also spotted 2 for 1 packs for the Beneful chopped blends for 1.89 or 1.60 after F&F discount.
Whereas we don't have any insert coupons for these at the moment, some of us may have 1/1 Purina items from writing to the manufacturer.
Hopefully we'll get a BOGO coupon again soon, as these might make for some good deals down the line!
We hope you and your humans did well at Petsmart today, we would love to see your shopping trip pictures!!!