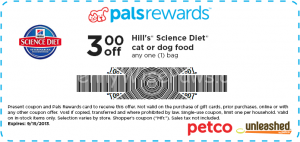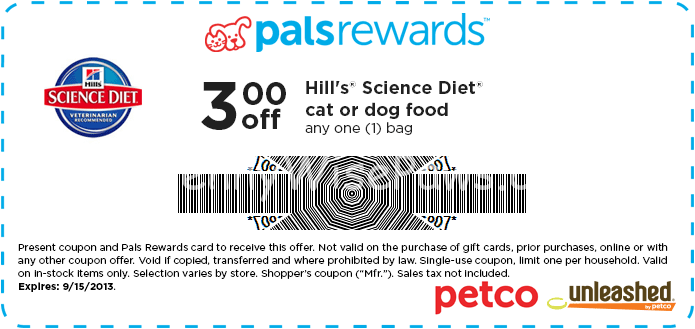 YAY, we have new Petco coupons!! We were hoping to get some this weekend, as several had expired 7/31 and 8/1 and usually Petco puts out new ones soon afterwards.
You can find 3/1 SD cat or dog food and a 2/1 SD dog treats here:
http://www.petco.com/petco_page_PC_hillscoupons0813.aspx
and an SD Ideal Balance 2/1 dog treat coupon here:
http://www.petco.com/petco_Page_PC_hillsibtreats0813.aspx
If you have a coupon friendly Petsmart and have not done the SD deal there yet
you might be able to stack this one with the MQ for your first purchase to sweeten the deal and then keep rolling the Petsmart coupon that prints after that.
You can also stack this Q with the MQ at Petco for a total of 8$ off, bags usually run about 10.99-12.99, we'll have the human check for us real soon!
Some Petcos also have coupons sitting around for 2/1 bag dry food/case wet food/treat
so if you can find one of those (ask cashier), you might be able to score free or very cheap treats!!