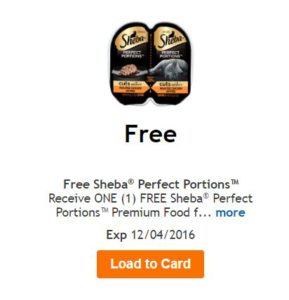 Frys is offering a Free Sheba Perfect Portions with today's Freebie Friday promotion!
Make sure you load this freebie on your Frys Card today! Head over here to do so!
You can only load today, but once loaded the ecoupon will be available for you to use until 12/4!
Even if you can't use this yourself, consider picking it up and dropping it in one of the donation bins, directly at Frys or at your favorite pet shelter!