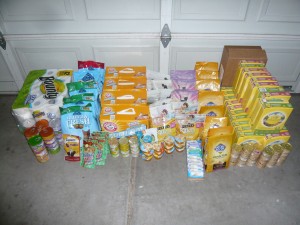 We sent the human to our buddies at Meowness earlier today with the pictured donation.
The items in this photo roughly retail at $487, our OOP was about $88!
The human got to cuddle with a lot of the Meowness kitties and that Theo really stole her heart.
We hope that guy gets adopted real soon!! In any case all of the Meowness kitties really deserve pawesome adopters!!
On the way home the human stopped at Petco, to – you guessed it – do some more shopping 😉