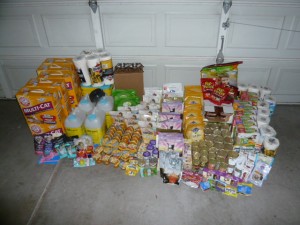 We also sent the human to our buddies at Meowness with our December kittie donation last night!!
She got to cuddle with Miles and even Olivia made an appearance while she was there!!
This donation has a retail value of $ 643 and we paid about $153 oop. Nice amount of litter and some wet food too.
The Meowness kitties gave the human a Christmas gift for us and lots of coupons too. Thank you guys!!!
The human said we'll have to wait to open the gift. We don't agree, we already sniffed it and we want to know what's in it NOW!!