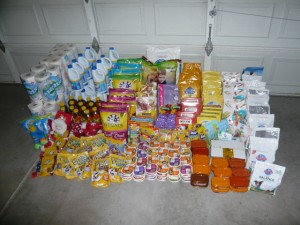 This is our December 2013 donation to Arizona Small Dog Rescue!
It's probably our biggest drop off ever, but hey it's the Howlidays for the doggies too.
The items pictured retail for $ 844 and our OOP was roughly $ 160.
Not pictured and NOT included in the value are the items that Coco, Toby and Mojo's human gave us for AZSDR, which are already in the car.
We hope the doggies will enjoy it!!