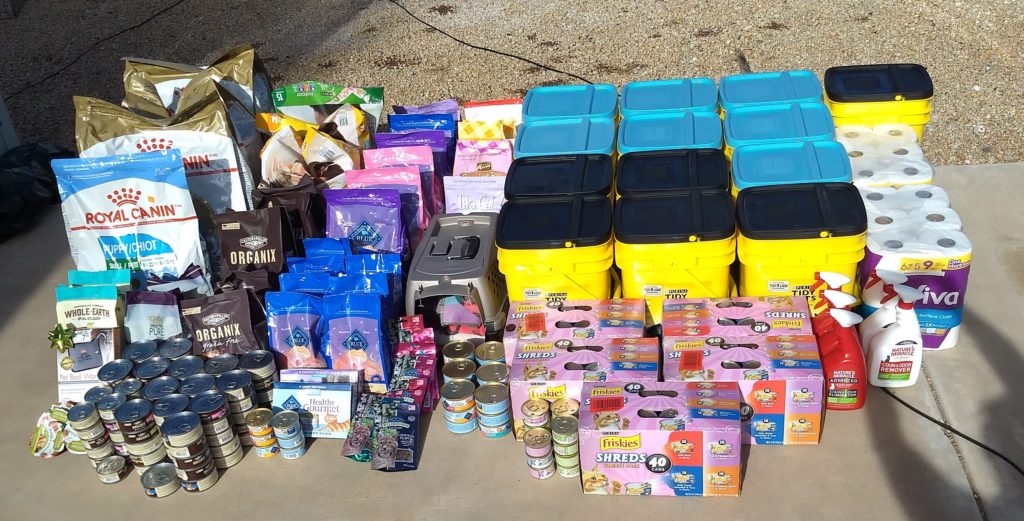 Say what, the Pawlidays are here? How did that happen? Meow!

Today we sent the humans to Meowness with all the goodies pictured above. This donation has a retail value of $907 and our out of pocket cost was about $296.
As we have said many times it's a lot harder to get good deals now compared to when we first started to train our human how to shop. That said, we are still pretty proud of this donation. There were 13 buckets of litter (455 lbs), 255 lbs in dry dog and cat food, 110 pounds of wet food, plus treats, a carrier, paper towels, a heating pad and some cleaners. That's a nice holiday donation for our favorite rescue.
The $10 off 40 and $10 off 30 deals at Petco, some personalized coupons at Petsmart along with lots of markdowns we found over the last few weeks made this possible. We even found deals at Walgreens and CVS of all places. We are hoping for a few more deals, while we are in town, so we can send the humans shopping a couple more times and make another donation in January. All paws crossed! We'll be sending our human to our favorite Petco fur sure!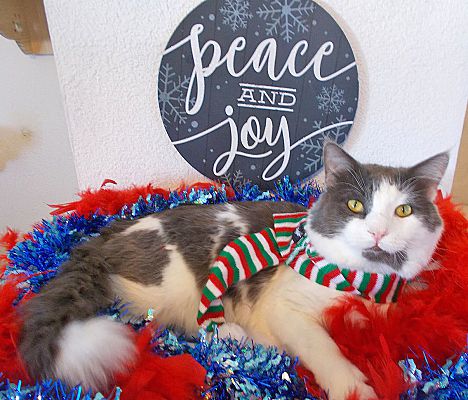 If you are still looking for a snuggle buddy this holiday season and beyond please consider adoptiong one of the many cute Meowness kitties!
The human met Baby Boy, pictured above and confirmed that he would make an amazing cuddle side kick on the couch. He's still looking for just the right human! Maybe that's you? Or if you cannot adopt a pet right now, you still help out shelter pets, by donating a few bucks to our buddies at Meowness, every little bit helps! There's 4 days left on the holiday fundraiser, but you can also donate any other time using this link!
Happy Meowlidays furriends!! Hope you get to spend them with your favorite humans!