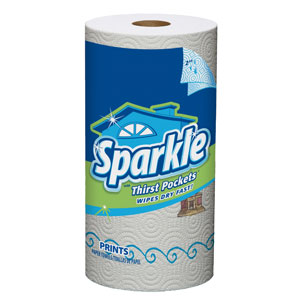 Safeway has Sparkle single rolls again for $1 and in today's paper we have a 0.50/1 Sparkle 3 roll OR SMALLER coupon, which can be used on those.
Some lucky folks have already gotten the RP insert in their junk mail earlier this week.
Please remember Safeway only makes up to three of the same coupon go to 1$ so if you want to get more paper towels, do split up your transactions.
Paper towels are on the wish list of many rescue organisations. Between this and the recent Brawny deal, we should really be able to help out.