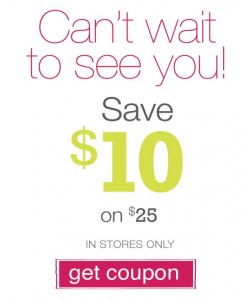 If you were one of the lucky folks, who received this $10 off 25 printable coupon from Petsmart, make sure to not let it go to waste!!
It expires 11/2 and it's such a great value, that it would be a shame not to use it!!
Unfortunately it's personalised with your name and PetPerks number, so we cannot share a link, but if you have it don't forget to head to head to Petsmart before 2/11!