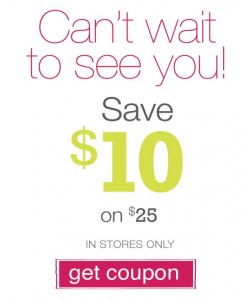 Look what we received in our email this morning, an EXTREMELY RARE $10/25 printable coupon from Petsmart! It expires 11/2!
So if you are signed up with them, make sure to check your email!
We have heard rumors about this coupon floating around, but had not received it ourselves!
It's personalised with your email and PetPerks number, so we cannot share a link, sorry!
Wow between this and all the other pawesome coupons, we'll sure be heading to Petsmart this week!