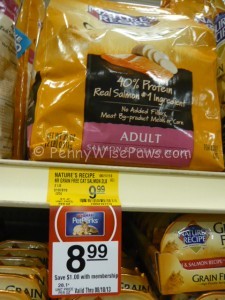 If you prefer to send your human to Petsmart (their registers are considerably easier to deal with), a lot of good deals can be had there as well.
Some stores will allow you to use the Petco Qs (5/25, Science Diet Store Qs or Wellness Store Qs) as competitor coupons. But not all will. There is no official policy
so YMMV and it's best to ask the cashier or a manger, before you start shopping.
We sent the human in quickly to take a few pictures, but we need her to go back to find some more deals for new coupons that popped up.
Nature's recipe is 8.99 through 8/18 so if you still have the 5/1 prints from FB, 3.99 is a decent deal, not free like in July, but it was hard to find stock while they were free!
Deal Scenario: Buy 3 Natures Receipe dry cat food x8.99 = 26.97
use 5/25 Petco Q (check with cashier before)
use 3x 5/1 NR prints (need more than 1 computer to print)
pay 6.97 plus tax, that's 2.32 plus tax for a grain free food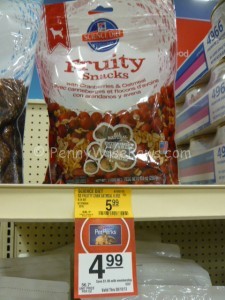 Or if you can get your hands on the Science Diet Dog treats prints, those will be free at Petsmart as well, you can make the deal even sweeter
Deal Scenario: Buy 2 Natures Receipe dry cat food x8.99
Buy 2 SD dog treats x 4.99
use 5/25 Petco Q (check with cashier before)
= 27.98
use 2x 5/1 NR prints
use 2x 5/1 SD dog treats prints
pay 2.98 plus tax and donate the dog treats on  your way out
Other good deals include: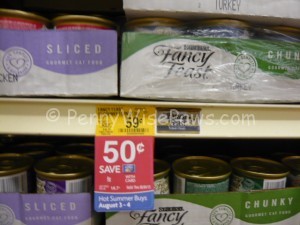 All varieties of Fancy Feast 0.50 cents and we have a 1/6 Purina Fancy Feast Delights With Cheddar, Any 3 Oz. Cans – 08-04-13 SS
So 2 $ for 6 after Q (only Delights With Cheddar)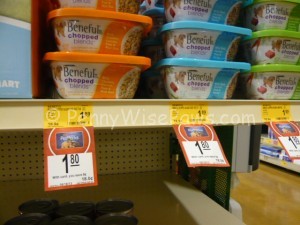 Beneful chopped Delights will be 90 cents with the BOGO insert Q from  08/04 SS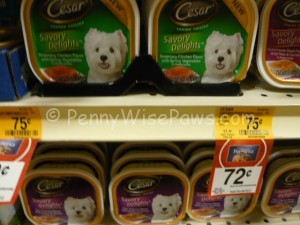 Cesar dog trays will be 36 cents each wyb 2 with BOGO insert Q Cesar Canine Cuisine Tray, any – 07-14-13 RP – valid up to $1.19
Wellness 3oz cans will be 20 cents after Q from Wellness Newsletter (need to sign up)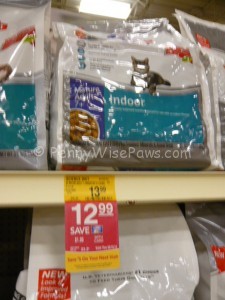 Cheap SD dry cat food by either stacking competitor Q with 5/1 printable MQ OR rolling Petsmart store Q (you cannot do both)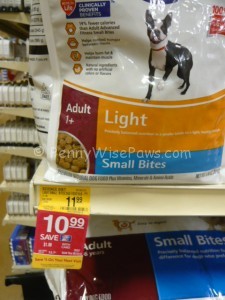 Cheap SD dry dog  food by either stacking  competitor Q  with printable 4/1 MQ OR rolling Petsmart store Q  (you cannot do both)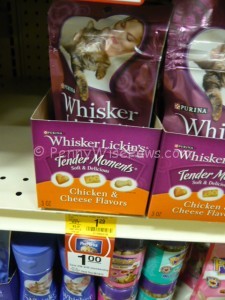 Whisker Licking treats will be 75 each wyb 2 with 0.50/2 Purina Friskies Or Whisker Lickin's Cat Treats, Any – 07-28-13 RP – (some of us have 1/2 peelies)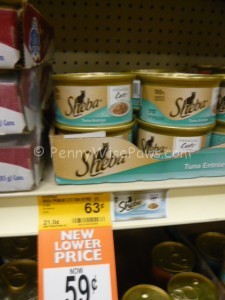 Sheba will be 30 cents/can after BOGO peelie Q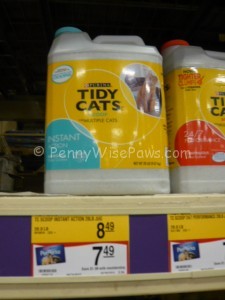 Tidy cats 20# clumping litter 6.49 after Q using 1/1 Purina Tidy Cats Cat Litter, any 14 lbs or larger – 07-28-13 RP
or even lower if you have 2/1 peelies or 3/1 or 5/1 mailers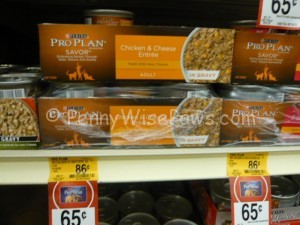 Pro Plan 3oz cat cant 33 cents wyb 4 after BOGO MQ printable here