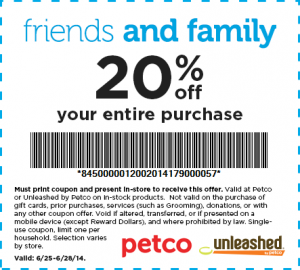 It has been ages since Petco released any good coupons, but today we got a 20% off coupon per email!!
We almost would have missed it, had Grimm not messaged us about it!
This one is good for 20% off your entire purchase and valid through 6/28!
Thank you Grimm!!