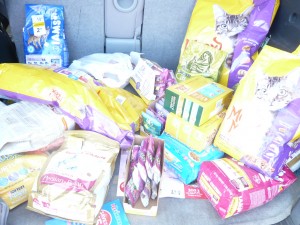 As we wrote earlier today the human found LARGE bags of Purina Pro Plan cat food for 9.48 at Petco (MQ+calendar stack made those free btw!) and the folks in the store told her to check back this weekend for further deals.
We sent her there, to get the first few things, but we'll have her check back later, as not everything has been marked yet.
Here's some of the things we found
Wellness pouches 38 cents
Meow Mix large bags 3.98
Meow Mix medium bags 2.98
Iams small bags 1.98-2.48
Meow Mix 12 pack tubs 2.18
Kitten Chow 1.98
Cat Chow 1.98
Friskies Grillers 1.68
Friskies cans 8 cents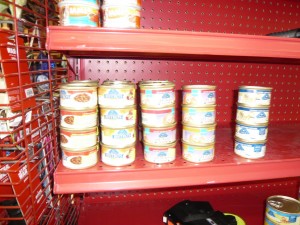 We'll definitely have the human go back and check for more! We saw some Blue Buffalo, Merrick and Halo items as well as some other goodies, that we need to check on!
Nicole also let us know, this is happening at her store too, so it looks like a valley wide reset!!
Make sure to check your store!!