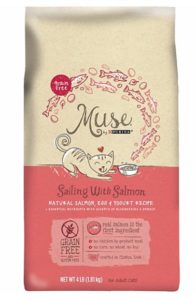 Make sure you print those high value coupons, we posted earlier, before they are gone!
Among them is this $4/1 Muse dry food coupon, that makes for free cat food at Petco.
The small 1 pound bags are currently sold for $3.99 at Petco, so you can score them for free with this coupon!
Petsmart sometimes has this food for $4.60, but they currently carry it for 5.99, which is a bit epensive, considering that these bags are tiny.