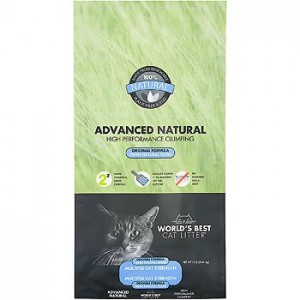 Stichshopgirl let us know that there's a new printable 5/1 coupon for World's Best Cat Litter, advance natural formula!
This one pairs wonderfully with the Petco Store Coupon 3/1 World's Best Cat Litter Advanced Natural any one bag through 9/15
Our store carries this variety for 9.99 so it's only 1.99 after coupon stack.
Some of our friends have gotten this litter for 8.49 in their stores, so they only pay 49 cents!! Wow what a deal!!
Store prices may vary, but 1.99 is a very good price for this product.
Thank you Stichshopgirl!!!