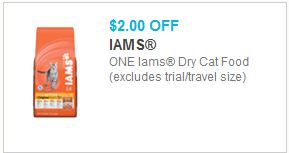 No insert coupons for us today, but we have loads of great printables on coupons.com!
Such as 3/1 World's Best Cat litter, 2/1 IAMS and many more! Quite a few have reset for us since we last printed a couple of weeks ago!
This post may contain an affiliate links. Please see our disclosure policy.