FREE Rachael Ray Nutrish Sample or coupons!
By Emily and Linus 0 comments (comments closed)
This post may contain affiliate links, please refer to our disclosure policy.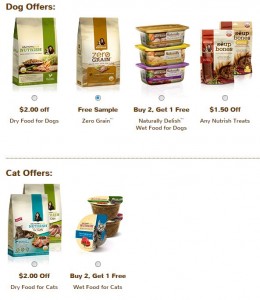 Head over here to order your free sample of Rachael Ray Nutrish Zero Grain
or you can request various coupons using the same link if you prefer that!
Categories: Freebie, Printable Coupon
Sorry, no comments or trackbacks are allowed on this post.