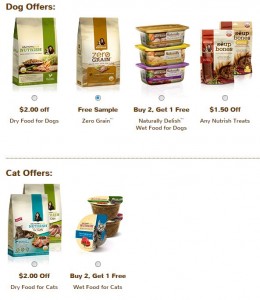 In case you missed it last time, this is available again.
They usually go fast, so don't wait to head over here to order your free sample of Rachael Ray Nutrish Zero Grain
or you can request various coupons using the same link if you prefer that!
Ours came in the mail last week, we requested it back in Januray when it was first available!
It's a small bag and comes with a coupon as well!