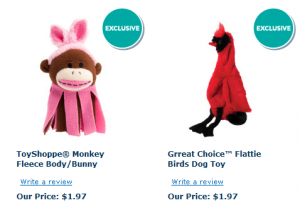 If you are a Petperks Member and have signed up for their emails, you may have received some coupons in an email a little while back.
One of those coupons is 2/1 any toy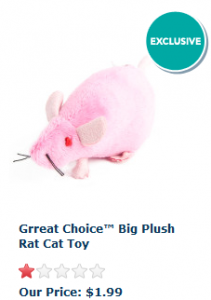 There are lot's of cat and dog toys at a regular price of right around $2 at Petsmart and
also lot's of pet toys on markdown at Petsmart right now.
We recommend buying a toy that's slightly over 2$, as Petsmart registers will not
let you go negative and it will be a hassle to check out. Or make sure you have other items in your basket, so the issue does not arise (thanks Victoria)
In addition to the Toy coupon, the link also contains a 5/1 dog bed, 3/1 leash, 2/1 apparel, 5/1 crate and 2/1 potty pad coupons!
If you are a Petperks Member you will most likely have the original in your email! Coupons expire 8/28!
To sign up for future emails, go here: Petperks!