So we checked out this Twitter thing!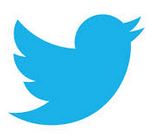 We thought this was some virtual bird watching for our entertainment, but instead we have to tweet ourselves??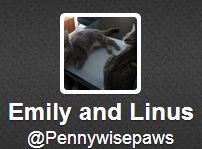 What's up with that? If we have to tweet ourselves, it should be called MEOWTER, right??
Oh well, we'll give it a shot anyways! We are flexible kitties and we are always interested in broadening our language skills!
So why not….. TWEET? Tweet, tweet, meow!
You can follow us @Pennywisepaws!