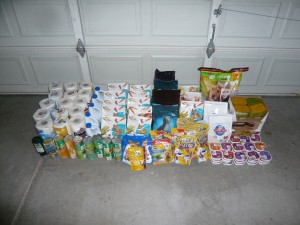 Last night we sent the human to Arizona Small Dog Rescue with this donation, valued at around $350. Our oop was roughly $71
It's a good thing we are getting deal on Sparkle and Brawny paper towels right now, these guys go through lots of papertowels.
Did you see all the Beneful 😉 Loving all the Beneful coupons we have right now!