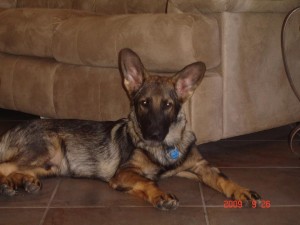 We are so sad that our buddy Max is leaving town!!
He'll be heading East to colder territory soon, so he had his human stop by our place and drop off a dog crate
that he won't be able to take with him.
That crate will go to AZSDR along with our own donations next weekend! They will put it to good use for sure!
Thank you Max for your generous donation!! You and your human will be missed for sure!!
Please drop us a woof on facebood once in a while!! Meows and Purrs!