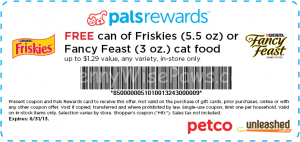 If you have printed this coupon and have not used it, you might want to head over to Petco over the next couple of days.
This coupon expires on 8/31!
While you are at it, here are some more freebies and store coupons to use
And if you are a dog person, so what, get that freebie and drop it
in the donation bin, human!! Do it for us please and thank you!!