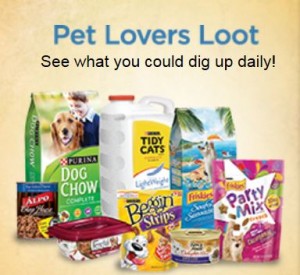 Purina is offering an instant win game again! This time it's pirate themed!
You can enter daily to get your "pet lover's loot".
They will ask you for your email, full address and phone number.
This IWG will end 03:00:01 p.m. ET on 8/11/14, so make sure you enter daily!
Here's a link to a list of prizes and some answers to other questions you may have!