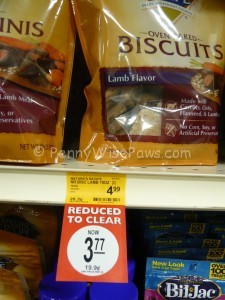 Petsmart has Nature's Recipe Biscuits on markdown for 3.77 right now.
Right in front of them is a tearpad that takes 50% off a bag!
Only catch: that coupon expires TODAY!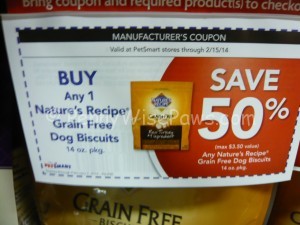 So if you are heading there today, you may want to check this out!
Even if you won't make it before the coupon expires, 3.77 is still an awesome deal for these dog treats!