Petsmart is currently sending out email coupons for $10 off any merchandise when you sign up for their emails.
We have no idea, how long this will last. Our coupon printed with an expiration date of 2/28 but a friend who signed up later than we did, reported that hers printed with a date of 3/1.
In any case it has been YEARS since we had something great like this happen at Petsmart. This is pretty much a free $10 off anything in the store.
We hope we can get to a city that has a Petsmart before ours expires.
Here's how you get the coupon:
Go to the Petsmart website
and scroll all the way down until you see this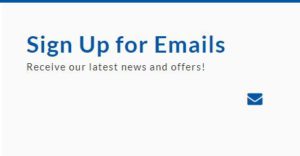 Click on the sign up link and then keep checking our email (and spam folder).
You should receive a confirmation email with the coupon.
Also remember, that many Petco stores will accept those as competitor coupons!
You can use a printed coupon or show it on your mobile device.
One coupon per account!
Happy Shopping!