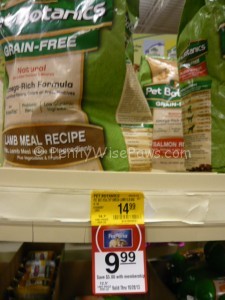 While checking for deals at Petsmart this past weekend the human had come across this deal and then forgot to post it.
Luckily today Lily, Jake and Katie sent their human shopping. She saw it today and reminded us of it!!
Pet Botanics Grain Free Dog Food is on Sale for 9.99 for a 5 lb bag and there are coupon flyers right on the display: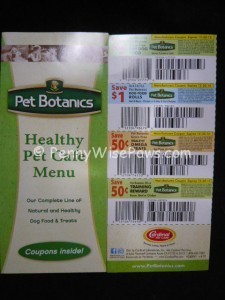 5/1  Pet Botanics any flavor 5 lb grain free dry dog food
1/1  4.5 and 5lb Pet Botanics dog food rolls
0.50/1 Pet Botanics grain free healthy omega treats
0.50/1 Pet Botanics 20 oz training rewards
All expire 12/30/15 (yes 15! That's not a typo)
So that makes the 5 lb bag of dog food 4.99!
There is also a 1/1 dog food rolls in that flyer, making the 4.5 and 5 lb rolls  3.99 after coupon, but these are frequently on  sale for 2.99 so we'd wait for a sale like that before we use that coupon.
We are thrilled about the long expiration dates!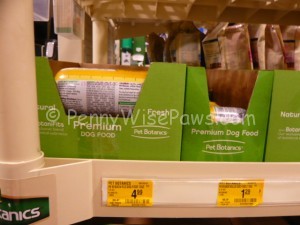 Thank you Rusty for the reminder!