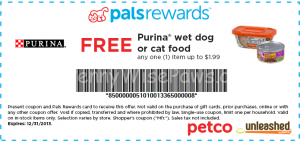 Yay, we have a new freebie at Petco: FREE Purina Wet dog or cat food up to 1.99, that's a great one to have!!
You will also find 20% Purina dog or cat food at the same link, which can make for great deals!
We'll have our humans check out what can be done with that!!